Last Updated on March 22, 2023 by Tabraiz
If you are not affordable to hire a professional to design a logo at the beginning, do not worry. Because luckily, there is a wide range of web tools and applications that can help you make it today. Some of them are paid, but many of them with free versions. Likewise, you can browse their designs to looking for inspiration for you to make your own logo or to make a specific logo for a particular item.
This time, you can create a logo for free with DesignEvo. I'd like to introduce it to you.
Features
Available for free
You can create a logo for free. The difference from the paid version is only the image quality and the presence or absence of copyright ownership.
Editable on the web
No need to download any software. All will be done online.
Compatible with smartphones and tablets
You can also use DesignEvo logo maker tool on iOS and Android. But editing your logo with DesignEvo online on your computer will be more flexible.
Abundant templates and icons
It offers more than 10,000+ logo templates that are professionally designed by its designers. There are many icons online for you to search out.
Steps to create a logo
1. Account Registration
Account registration is required for logo image output. You can register with your Google account, Facebook account, or email address.
Access and press the registration button on the upper right to display the registration option.
2. Choose a template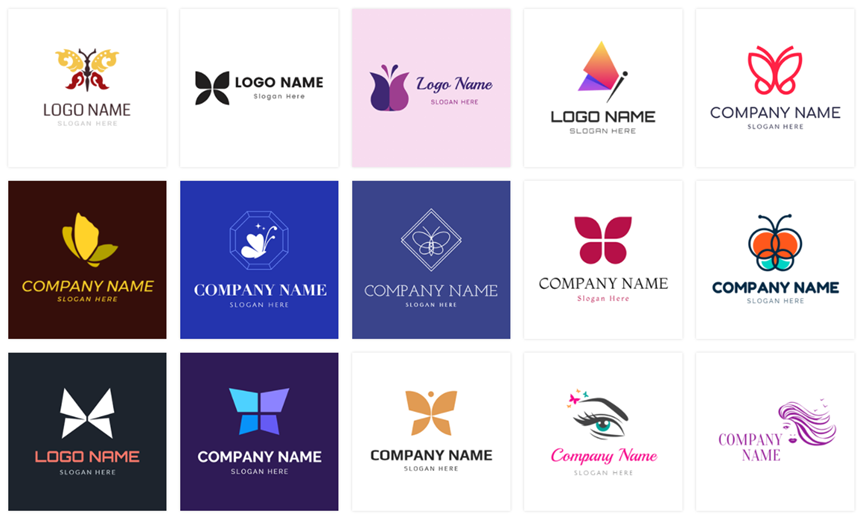 If you want to create from a template, place the cursor on the template and customize it. If you want to make a logo from scratch, click the option Start from Scratch.
Many ordinary users will love to start from a preset template since it's much easier to create a logo with a good look.
3. Edit the design
All the text and shapes you insert are added from the left toolbar.
You can also make detailed settings for characters, such as curving characters and characters with borders, etc.
4. Download the logo image
Click Download to download the image.
If you want to create one for free, click "Download a low-resolution free logo."
When you click it, you will be asked to share it on SNS or paste the link on your blog. The paid version does not require this.
If you agree and press download, the download will start. When you expand the downloaded zip file, there is a logo image file inside.
There are three plans: Free Plan, Basic Plan, and Plus Plan.
For the free plan, low image quality and copyright notice are required. Other features are the same.
The basic plan is 24.99 USD, and the plus plan is 49.99 USD.
Summary
For me, I think the free plan is enough to use. There is no watermark on the output logos. I think it's a good idea to purchase a paid plan if you need transparency or high image quality. You can switch to a paid plan after the logo is completed.
Apart from this, if you want to know about 5 Free Logo Design Programs For Entrepreneurs then please visit our Digital Marketing category