Last Updated on August 5, 2023 by
Africa can brag about having immaculate nature, untamed wildlife, and thoroughly unique culture and history, and most of the things listed can be found in Tanzania. Tourism is slowly reaching its peak as more and more foreigner place Tanzania on their bucket list as a must-see African country. There are a plethora of attractions to explore, from Kilimanjaro, the Serengeti, the Maasai, the Great Migration, and a close ride to Zanzibar, all in all – Tanzania has t all. This is a country full of amazing wildlife, enormous savannah landscapes, meticulous blue waters, and enchanting scenarios. If you are eager to visit one of the finest African gems, here are some of the things you can do in Tanzania.
1. Explore the vast Serengeti National Park
It's fair to say that every African country has its fair share of uniqueness to offer, but what differentiates Tanzania from other countries is the Serengeti National Park. This is the go-to place to go if you want to experience the true wilderness on its "real" terrain. The Serengeti ought to be known to most since this is the place where you can spot millions of wildebeest and witness them migrating, next to wildebeest, there are also plenty of zebras and gazelles to be seen during the world's greatest migration. At Tanzania's oldest park, you would have the chance to camp or sleep at a safari lodge, go on a walking safari, cycle around the place, and be on the lookout for some rare animal species.
2. Meet the Maasai Tribe
These semi-nomadic people are found all across east Africa, and they are a vital part of Tanzania's culture, history, but also future. Maasai people of Africa, unfortunately, live on the edge of poverty, that's why most people choose Tanzania to volunteer overseas and help teach a real African tribe. Volunteering is another thing you can do in Tanzania because you would have a genuine chance to teach English and immerse yourself in the daily routines and customs of the African Maasai tribe and return home with a full unforgettable experience. Authentic volunteering experience can only be experienced with the natives who have gone through thick and thin.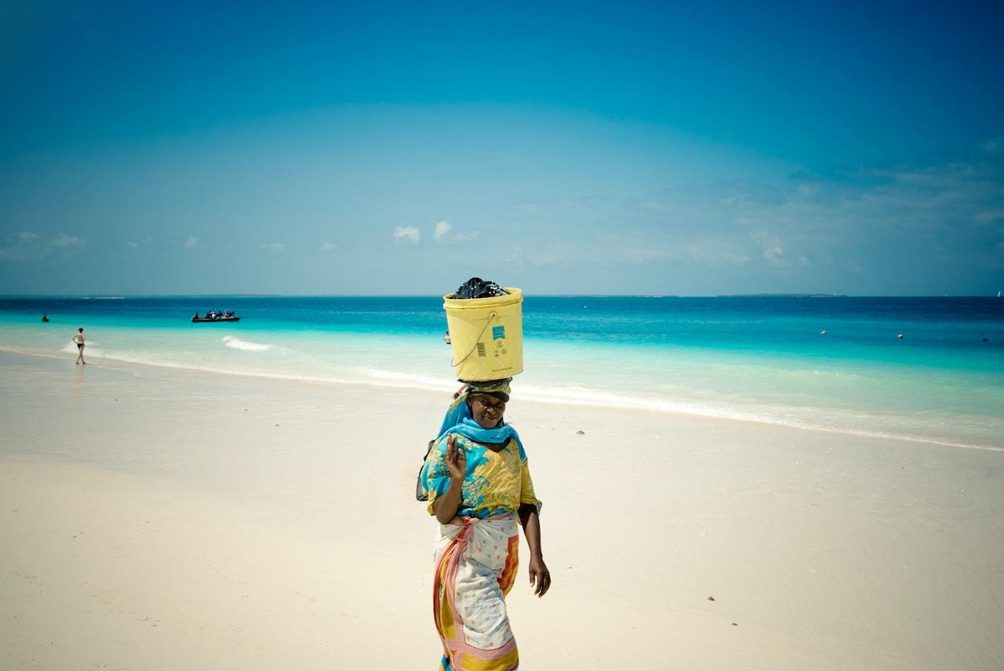 3. Unwind at the glorious Zanzibar
If there's heaven on Earth, Zanzibar can certainly be a final contester. Zanzibar is an island just on the coast of Tanzania and it's truly a marvelous spot to go on a beach holiday. Besides being a go-to beach destination in the Indian Ocean, the reefs surrounding the island deliver an amazing castaway vibe. This is a place to go to enliven all your senses and unwind. In this tropical paradise, you visit and explore numerous places. Go snorkeling, windsurfing, and sailing, but don't forget to dine at the Rock restaurant, see the Jozani forest to see the Zanzibar red colobus monkey, and go spice shopping at the Darajani Market. 
4. Climb the magnificent Mount Kilimanjaro
Not for the faint-hearted, but most surely worth the try! Climbing Mount Kilimanjaro is another thing visitors can do in Tanzania, and the best thing about it is that's an absolutely mesmerizing experience. First of all, this endeavor is not easy and it does require some experience if you want to reach the summit (bear in mind that the average success rate is around 65%). Mount Kilimanjaro is Africa's highest mountain, it is 5895 meters high and surrounded by lush greens and forests. With the altitude and the size, it's undoubtedly only for the brave. If you are not ready to go hiking, you can take a short and "doable" cycling tour and still see all the majestic sites surrounding the mountain.
5. Go on a thrilling safari
You cannot go to Africa and not go on a safari. East Africa is home to lush ecosystems and animals and only by going on a safari can you see them freely roam around in their natural habitat. Witness the lion chasing the lioness, spot a leopard jump on the tree, watch the rhinoceros family drinking water, record a baby elephant playing, and simply be part of this breathtaking scenery. An African safari is mainly explored via a fully secured terrain vehicle, but there are chances to go on a walking tour with an experienced guide and only at some specific and safe places. Some of the animals are slowly becoming critically endangered, so be attentive and mindful when taking photos and try not to shout to disturb the animals.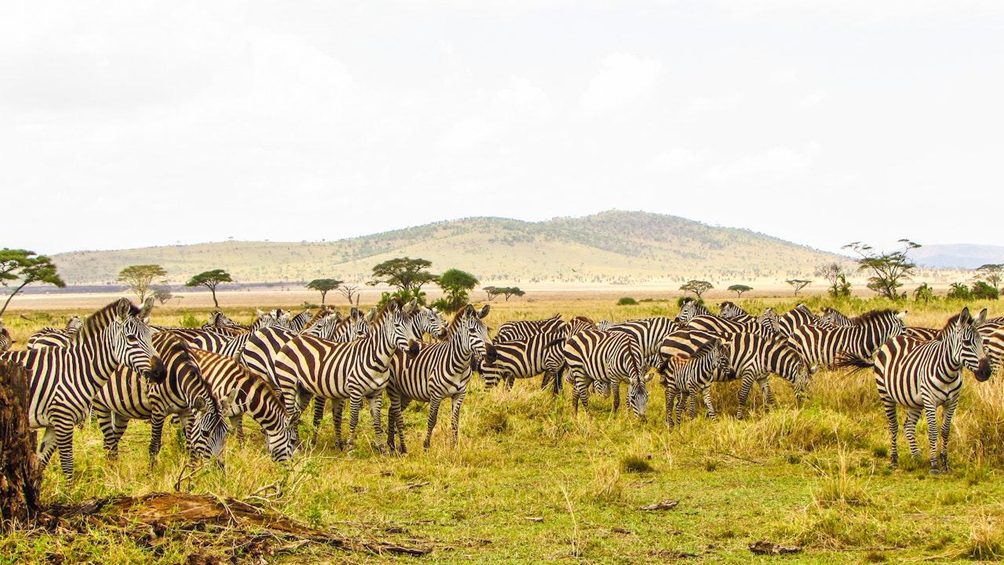 6. See the historic palace of Kilwa
Besides the vivacious nature and safari, you can explore the bustling city of Dar es Salaam and take a glance at Tanzania's history. From this city, you can go to a small island Kilwa Kisiwani which is a national historic site and home to brooding ruins of the medieval city of Kilwa. The Great Mosque and the Palace of Husuni Kubwa represent a spectacular archaeological wonder. The palace-fort of Kilwa in Tanzania is a remaining product of African, Persian, and Arabian cultures and mildly portraits how ancient cultures used to trade medieval gold and rule the East African coast.
Tanzania is a budget-friendly and open-minded country wrongly missed by travelers. There are many more things you could do in Tanzania and have an unforgettable journey.
Apart from this, if you are interested to know more about Drivable Weekend Getaway from Delhi-NCR then visit our Travel category